There is currently three live adverts on this page on behalf of Nicola Lucas, Deborah Prestwich & Ben Blackmorre.
1:Exmoor Horn Ewe Lambs for sale
"20 quality ewe lambs. February and March born. Drenched, Crovect.POA. Will split.Mrs T Blackmore (Flock 45)." Telephone 07856860119.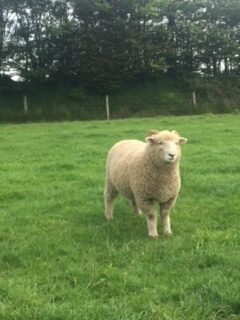 2:Exmoor Horn Ewe Lambs for sale
"Six ewe lambs for sale on weaning at end of June. All had heptavac and been wormed. Flock number 81. Starting to follow a bucket. Based TA4. £110 per head. For more info email deborah.prestwich@gmail.com or call Deborah on 07748716813."
3:Exmoor Horn Ram for sale.

Very handsome 2 year old ram for sale. Please contact Mrs Lucas If you are
interested on 07437 431064. Our flock number is 16.